Job Vacancies
Last Update : 8th February , 2018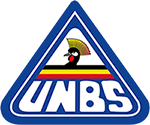 CALL FOR CERTIFICATION AUDITORS AND TECHNICAL EXPERTS
---
Uganda National Bureau of Standards (UNBS) is a statutory body under the Ministry of Trade, Industry and Cooperatives (MTIC) established by an act of Parliament (UNBS Act 1983, amended 2013) charged with the overall responsibility of coordinating all matters of Standardisation, Quality Assurance, Testing and Metrology (SQMT) in Uganda. The main objective of UNBS activities is to develop and promote the use of standards and establish the quality infrastructure to support industry development, build trust in Ugandan products and promote fair trade & consumer safety.
In line with the foregoing mandate, UNBS' strategy over the next few years is to grow a pool of auditors and technical experts to have the competence to audit and certify organisations under different scopes of industrial/economic activities.
It is against this background that UNBS invites persons with specific knowledge or expertise to be registered and serve (on a needs basis) as Certification auditors and Technical Experts for its Product and Management systems certification schemes. The minimum competence requirements include a minimum of a First degree and at least 5 years' working experience in a specific industry sector to be audited and certified. Experience in implementing or auditing Quality Management Systems based on ISO9001 standard is an added advantage.
UNBS will review and evaluate all applications against set criteria to ensure that the successful nominees have the requisite academic qualifications, training and experience.
Interested persons should submit a one-page motivation substantiating their suitability together with their detailed CV, Form CERT/F09, academic documents and certifications and a copy of the national identity card to the UNBS Executive Director, for the attention of Mr. Bashir Byansi, bashir.byansi@unbs.go.ug by Monday 2nd April, 2018.
All information and documentation submitted shall be treated as strictly confidential.
For more details Download the attachments below